Julie's Touch of Silver's 'Hall of Fame'

Many current and former members of the corps have also gone on to achieve individual success in baton twirling and dance.
Listed below are just a few of our most accomplished students.
Whittney Seckar-Anderson, Senior Corps Member, has followed in her sister's footsteps. She won the World Open Strut Championships in 2004, 2008, 2009, and 2011. She won the World Open Solo Championships as well in 2012. She was a "Top 6" Finalist for the 2009 and 2011 Grand National Twirling Championships. She competed in the 2012 World Championships in Switzerland in women's solo (winning the bronze medal), in addition to competing (and serving as captain) with the Junior and Senior Parade Corps (winning the gold medal in both). Also in 2011, Whittney won the prestigious title of "Teenage Miss Majorette of America". Whittney is the Feature Twirler for the University of Iowa and has received a 5-year, full ride scholarship!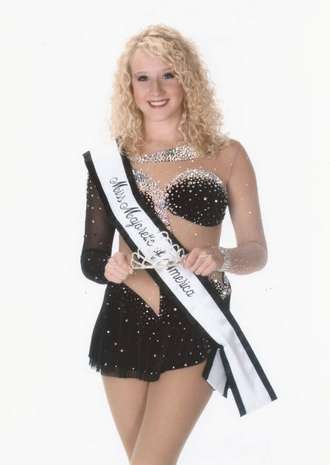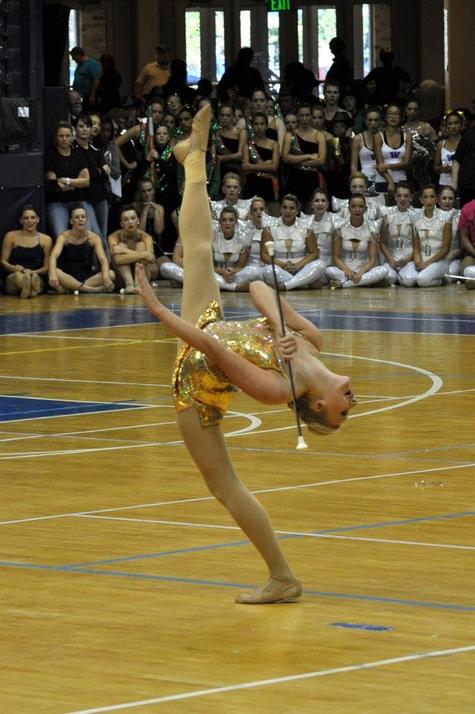 Lacey Seckar-Anderson, Former Senior Corps Member, captured the title of Junior Grand National Twirling Champion in 2003. Lacey won this prestigious title for her solo twirling and is only the 3rd twirler from WI to win this award in the history of twirling. Lacey was crowned "Junior Miss Majorette of America" in 2004, the highest title awarded at Nationals for a combined score of modeling, solo, and strut. In 2005, she won the title of Senior World Open Twirling Champion. Lacey was the Feature Twirler with Michigan State University's Spartan Marching Band for five seasons. She graduated from Michigan State in 2010 with a degree in Packaging, working in the field briefly for Sara Lee, and Menasha Packaging. She now works full-time at the Studio and enjoys sharing her love for dance and twirling with the wonderful students and families of JTS!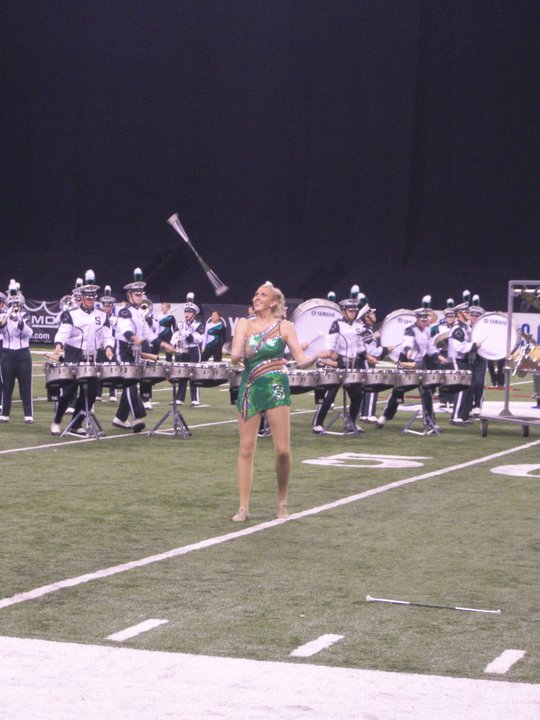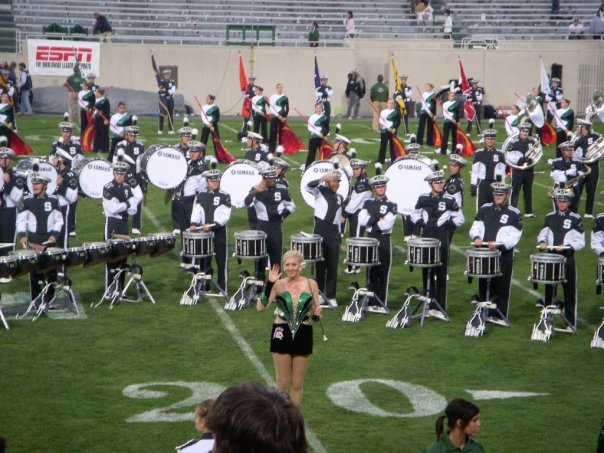 Former Corps Members....
Gerald Avery, former advanced dancer and corps member was named Corps Performer of the Year at NBTA Nationals in 2002. Gerald graduated from the University of WI-Stevens Point majoring in theatre arts. Following graduation, Gerald briefly joined a dance company in Canada and performed throughout the US in numerous Off-Broadway shows. Gerald was a principle dancer in Spider-Man on Broadway and continues to dance professionally throughout the nation and overseas.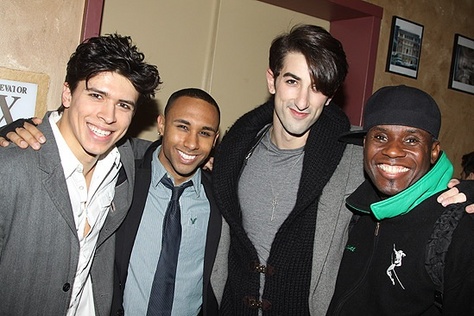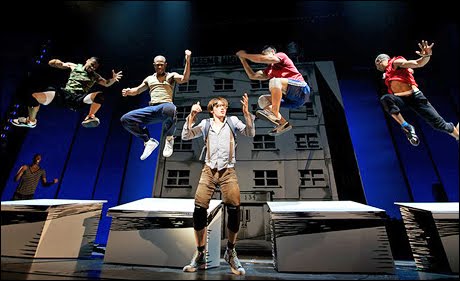 Emma Morkemo was a member of the University of Kentucky Sweetheart Majorette Line from 2010-2011.
Alyssa Husnick was the 2010 feature twirler for Southern Mississippi University.
Ann Loppnow-Grevenkamp (1996-1999) and Erin Ansfield-Kraebber (2001), both former State WI Twirling Champions, were selected as "Golden Girl", the feature twirler for Purdue University. Ann is currently a registered NBTA judge and coaches in Milwaukee. Erin resides in West Layfayette where she is the Assistant Promotions Director for Purdue University Athletics and Director of the Miss Purdue pageant. Erin is also a registered NBTA judge and coaches in West Lafayette.
Andrea Sitzberger was selected to twirl for University of Arizona in 1999. Andrea was a former Miss Majorette of Wisconsin and State Strut and Twirling Champion and was also named National Corps Princess in 1996. Andrea resides in Milwaukee and is a registered NBTA judge.
Anna Riedemann-Spiers, a former Miss Majorette of Wisconsin and State Strut and Twirling Champion, was named Miss Oshkosh in 1996 and was 2nd runner up in the Miss Wisconsin pageant (performing a dance-twirl for her talent). Anna is currently an NBTA judge and coaches in Waukesha.
Andrea Sitzberger and Anna Riedemann-Spiers were both selected to represent the United States as Goodwill Ambassadors to Peru. They were sponsored through the Lions Club and performed throughout the country.
Julie Seckar-Anderson and Jeannie Seckar-Leske were feature twirlers at the University of Mississippi for the Ole Miss Marching Band, "Pride of the South."
Jeannie Seckar-Leske and Allison Stadtmueller both captured the titles of Juvenile Miss Majorette of America, along with numerous state, regional, and national titles.
Jeannie Seckar-Leske, Anna Spiers, Gerald Avery, and Laura Cardo were named Corps Captain/Corps Entertainer of the Year by the National Baton Twirling Association at Notre Dame.