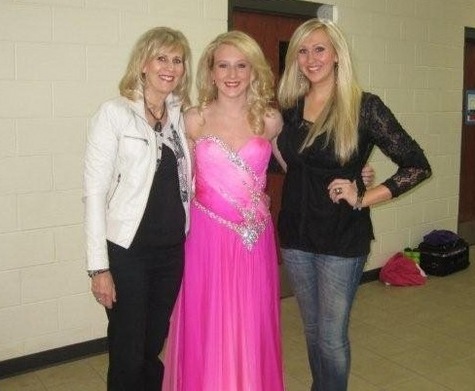 Julie Seckar-Anderson,
Owner & Director of Julie's Touch of Silver Dance Studio
Owner & Director
Julie received her Bachelor of Science Degree from the University of Mississippi in Communicative Disorders, where she attended college on a baton twirling scholarship. She received her Master of Science in Teaching Degree from the University of Wisconsin Oshkosh and she worked as a Speech and Language Therapist in the Harford School District for two years. Turning to her first love, Julie opened up a studio in 1982. She has spent many years training, competing, and performing in the areas of Baton Twirling, Dance, Gymnastics, and Modeling.
Julie's Touch of Silver Dance Studio has many solo baton twirling, dance, dance-twirl team, and corps championship titles to its credits. Julie's students have won Local, State, Regional, National, and World titles. The Senior Parade Corps has represented Team USA at the NBTA World Championships in Holland in 2006 (winning the silver medal), Belgium in 2009 (winning the gold medal), and Switzerland in 2012 (winning the gold medal). In July 2012, the Senior Parade Corps won the Grand National Parade Corps title for the 16th straight year. Julie has also coached many individual champions, including four Miss Majorette of America champions. She continues to judge at competitions and pageants throughout the country.
Julie also studied ballet for numerous years under the direction of Nikolai Makaroff. She was selected to judge the European Nationals in England and has instructed the children's portion of the Nutcracker Ballet with the Pennsylvania Ballet Company. She continues to study jazz and ballet and continues to bring top choreography to the studio. Her advanced students have studied at Julie's studio with the Alvin Ailey Performing Dance Troupe. Julie has modeled for Rosemary Biscoff's and A & M Talent in print, commercial, and runway. She has directed (and her students have modeled in) numerous style shows for Oshkosh B'Gosh.
Julie was named Corps Director of the Year during the NBTA National Championships held at Notre Dame University in July of 1999 and she was inducted into the NBTA Twirling Hall of Fame 2003. In April 2006, Julie was named Oshkosh's Most Amazing Mentor by the Oshkosh Chamber of Commerce.
She and her husband, Dave, have 4 children: Dane , Lacey, Damian , and Whittney. Lacey, has captured the titles of 2003 Junior Grand National Champion, 2004 Junior Miss Majorette of America , and 2005 Senior World Open Solo Champion, and was a feature twirler for Michigan State University. Whittney, was named 2011 Teenage Miss Majorette of America and competed at the 2012 World Championships in solo, winning the Bronze Medal. Whittney was awarded a 5-year, full-ride scholarship to the University of Iowa for twirling. She will represent the university as their "Golden Girl" - Feature Twirler.
Julie and her staff continue to study in all areas of dance by attending classes, workshops, clinics, and seminars to keep their skills updated in an effort to give their students the best possible instruction.
If you can imagine it, you can achieve it.
If you can dream it, you can become it.