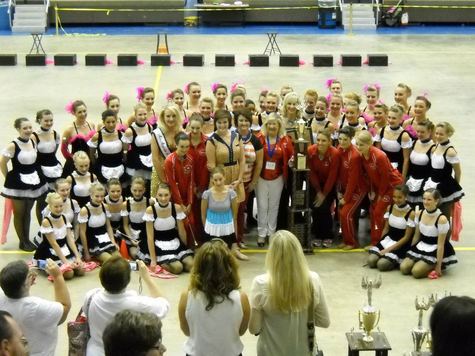 The Touch of Silver Twirling Corps is a non-profit organization. Members are selected on a try-out basis, according to age and ability. The girls work hard throughout the year, learning and memorizing dance and twirling routines which they use to perform and compete with at State, Regional, National, and World Championships each spring and summer.
Funding is always necessary for the numerous expenses the corps incur with competition, travel, costumes, etc. We currently always seeking individual and corporate sponsors to help us fund our trips to competitions .
If interested, please contact info@juliestouchofsilver.com
or the studio at (920) 231-8414.
You can also donate to the corps online.
Please visit: http://www.justgive.org/giving/donate.jsp?charityId=18752&.